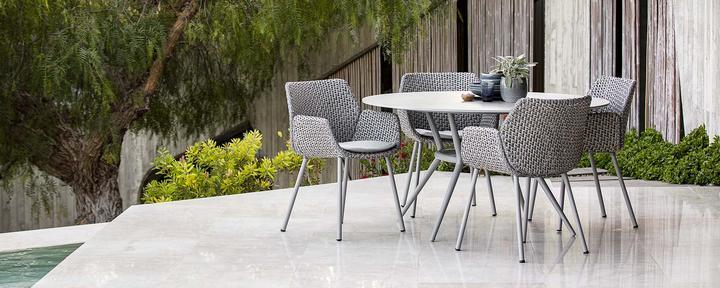 Outdoor furniture in Cayman Islands
Designer furniture with comfort in focus. Be inspired by our many chairs in different colours, materials and shapes.
Explore designer furniture, where comfort takes center stage. Our collection seamlessly blends style and relaxation, offering premium outdoor furniture in the Cayman Islands. Discover chairs in vibrant hues, timeless neutrals, plush upholstery, and sleek metals. Each chair represents a harmonious fusion of colors, materials, and shapes, catering to diverse tastes. Elevate your outdoor spaces with thoughtful craftsmanship and attention to detail. Experience the synergy of aesthetics and comfort in our curated selection. Redefine living spaces with designer furniture, transcending the ordinary. Step into a world where each chair tells a unique story, reflecting your personal style's beauty.